Behold!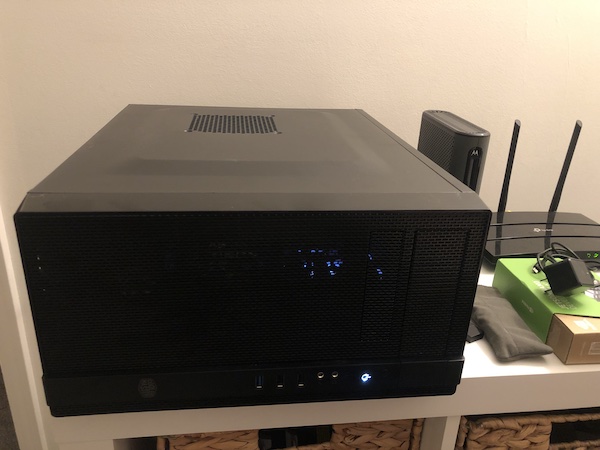 The specs
Processor: Intel Core i5 11400 6C/12T
Motherboard: ASUS Prime 560M-A
RAM: 32GiB DDR4 @ 3200MHz (Corsair Vengeance)
SSD0: Samsung Pro 970 256GB
SSD1: Tcsungbow 1TB ¯\_(ツ)_/¯
Case: CoolerMaster N200 MicroATX
Hypervisor/host OS: Debian 11 Bullseye
Why?
I like virtualization and I want an always-on server to continue to learn and experiment with the KVM virtualization ecosystem.
Why not used enterprise gear?
Looks big and loud. Most of the used gear at my price point seemed kind of old, too. And besides, if this ever stops being a hobby for me, I can just throw a video card in this (if such a mythical thing can ever be found again) and find it a new home.